Holly Oak Elementary School, San Jose
I was surprised and thrilled to receive an email from your amazing group. I am a second grade teacher who is eager to:
(a) have students using Chromebooks in a safe and educational manner
(b) have students become fluent with all of a keyboard
(c) use age-appropriate programs that either provide practice or enhance learning
(d) have 1 to 1 student to Chromebook, as needed, for all subjects
(e) utilize technology beyond our classroom
(f) seek opportunities to for me to learn, be relevant, and better apply.
I am a teacher who accepts mainstream students throughout the day and would love for them to join using technology. I try to have students not feel different (including materials being used), therefore, I generally purchase similar looking Chromebooks. I am attaching a photo to help show the two types we have in the room.
Since I created the project, I received another email request for another mainstream student to join during math. Yikes. I hope I can keep up.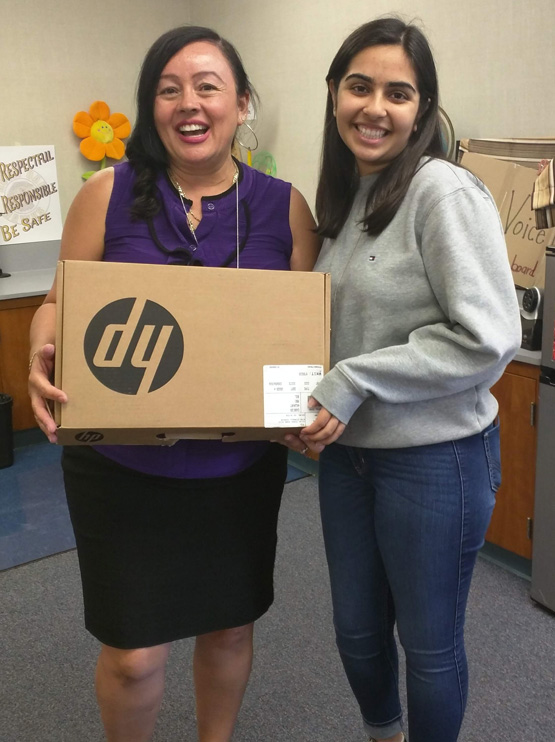 Ms. Mae Valentino Pickett